Tutoring has become increasingly popular in Australia, with many students and parents seeking additional academic support outside the classroom. If you are a tutor looking to connect with students in Australia, there are several effective strategies you can employ.
Today, we will explore the best ways to find students to tutor, focusing on Sydney tutors and selective school tutoring.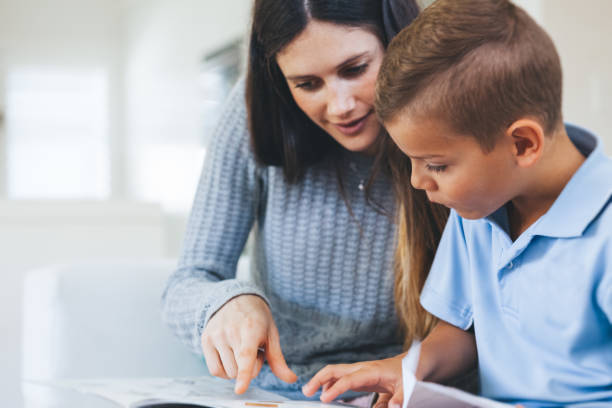 1. Utilize Online Tutoring Platforms:
Online tutoring platforms have gained significant traction in recent years, providing a convenient way for tutors to connect with students.
In today's digital age, social media platforms can be powerful tools for finding students to tutor. Create a professional profile on platforms like Facebook, LinkedIn, and Instagram, highlighting your experience, qualifications, and areas of expertise. Regularly post informative content, share success stories, and engage with potential clients to establish credibility and attract students. Join relevant groups and communities where parents and students seek academic support.
3. Network with Local Schools:
Reach out to public and private schools in your local area, including selective schools. Many schools have noticeboards or online platforms where tutors can advertise their services. Offer to conduct free workshops or informational sessions to showcase your teaching skills and establish connections with students, parents, and educators. Building relationships with schools can lead to referrals and recommendations, increasing your chances of finding students to tutor.
4. Advertise in Community Centres and Libraries:
Community centers and libraries often serve as gathering places for parents and students seeking educational resources. Consider placing advertisements or distributing flyers in these locations, highlighting your tutoring services and areas of expertise. Ensure to include your contact information and any relevant credentials to capture the attention of potential clients.
5. Collaborate with Other Tutors and Education Professionals:
Networking with other tutors and education professionals can be mutually beneficial. Join local tutoring associations or attend industry conferences and workshops to meet like-minded professionals. Additionally, established tutors may refer clients to you when fully booked or specialize in different subjects. By collaborating and sharing resources, you can expand your reach and increase your chances of finding students.
6. Establish an Online Presence:
Create a professional website or blog to showcase your expertise and attract potential clients. Optimize your website for search engines by using relevant keywords such as "Sydney tutors" and "selective school tutoring" in your content. Regularly update your blog with informative articles, study tips, and success stories to position yourself as an expert. Include testimonials from satisfied students and parents to build trust and credibility.
7. Seek Recommendations and Referrals:
Word-of-mouth marketing is a powerful tool in the tutoring industry. Positive recommendations can significantly boost your credibility and attract new students. Ask your current and former students and their parents to provide testimonials and refer you to others who may require tutoring services. Consider offering incentives, such as discounted rates or additional study materials, for referrals that result in new clients.
Finding students to tutor in Australia requires a proactive and multifaceted approach. By utilizing online tutoring platforms, leveraging social media, networking with schools and other tutors, and establishing an online presence, you can increase your chances of connecting with students seeking academic support.
Additionally, seeking recommendations and referrals from satisfied students and parents can help you build a strong reputation in the tutoring community. By employing these strategies, especially focusing on keywords like "Sydney tutors" and "selective school tutoring," you can effectively promote your tutoring services and find students to help them achieve their academic goals.