Is your child headed to preschool soon? Feeling overwhelmed as you're navigating the selection process? You're not alone! States all over the country have a diverse array of programs to choose from — Head Start and other government-funded programs for low-income families, private programs, low-cost classrooms in public schools, and more. Though this amount of choice could mean more flexibility, it could also be confusing and stressful to figure out the best option for your kids and your schedule.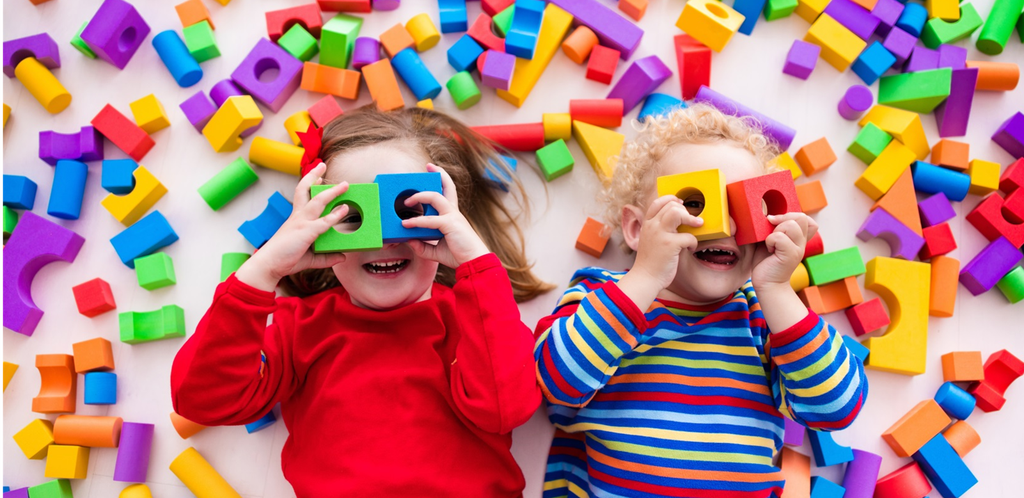 If you're asking yourself, "how do I find the right preschool near me," keep reading as we give you some ideas to help you choose the right spot for your children.
A Guide To Choosing The Best Preschool Near Me
Don't get overwhelmed looking for a quality preschool or child care provider. Here are a few tips to help you find the right school that fits everyone's needs.
Create A Wishlist
The first thing you should do is create a wishlist of everything you're looking for. Start by considering your family's needs and budget. Do you need a full-day preschool program with extended care? Will half-day preschool work better for your schedule? Are you looking for a particular educational philosophy? Consider whether your child would be more successful in a center or a small home setting?
Once you've done a little research and figured out your wish list, you're ready to start actively looking!
Look For Compassionate and Nurturing Staff
You want to make sure that the staff working with your children are nurturing and encouraging. Look for teachers and caretakers that are getting down on eye level, addressing children by name, and listening carefully to the kids. Early childhood learning is built on trusting relationships, and having a team that your children can open up to is pretty important. You don't want to see teachers yelling, rolling their eyes at the kids, or speaking in harsh tones.
It's easy to spot positive interactions. All children are different and need different accommodations, so finding a preschool with staff looking for ways to get to know your child on a personal level is critical for your child's growth.
What Are The Discipline Policies?
Discipline policies are an essential thing to ask about. When children misbehave, you want to know that teachers are focused on helping your child rather than punishing them. All preschoolers develop social and emotional skills, and they need guidance to learn the appropriate way to express frustration. They are learning how to share, how to be good, and adjusting to a schedule. Good teachers can help them build those skills with consistent routines and tools to help them work through their conflicts. They might even incorporate songs, dancing, and games for when a child needs to be physical.
Look For Happy and Active Children
When choosing the right "preschool near me," you want to look for a classroom that is fun and joyful. At this stage in your children's lives, they are learning through play and attention. Though a classroom shouldn't be a free-for-all, the kids should be able to express themselves. The best preschools provide new activities and challenges, ask thought-provoking questions, and help your child exercise their brains.
Happy kids get a good balance of outdoor time, inside play, and sitting and listening. Preschool is supposed to help them prepare for the next schooling phase, but it's also a place to have fun, make friends, and be creative.
Ask About The Curriculum
Once you've found a center that you like, ask them about their curriculum. What they actually teach your children varies from school to school. The best preschool curriculum offers rich content, hands-on learning, and developmentally appropriate play.
Visit the outdoor space and make sure that outdoor play is incorporated into your child's day. Being outside is good for children, and nature exposure should be a part of their preschool experience.
PreK.com

is one of those resources to help you narrow down the choices based on what you're looking for. They'll even assign you a Family Adviser to help answer your questions and give you a more personal touch to the entire process. The experts at PreK.com are experienced professionals who personally research, cross-reference, call, and even visit the daycare and preschools on their platform. They take the entire hassle out of the process, so all you have to do is click.
Once you've chosen your high-quality preschool, it's essential to stay involved. Consider volunteering and start building an open line of communication with teachers and staff. Preschool is an important part of your child's upbringing, so being involved is just another investment in your family's well-being.